About Heather Handmade
Find your next sewing project!
My name is Heather, and I'm a wife, mother, and a seamstress. I love to and share that love with you. I make lots free sewing patterns, I teach you how to sew, and I'm a self-proclaimed fabric fondler.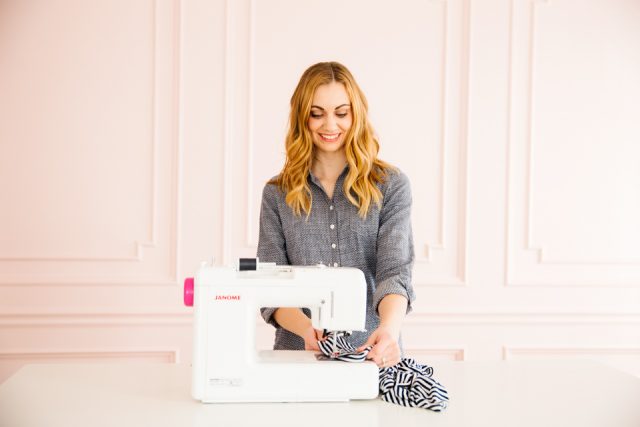 I currently live in Utah with my husband, three children, and dog. I studied clothing construction in college while working at a tailor shop so I was able to learn a lot about sewing before you start and altering something after you finish.
Then I sewed a lot of clothes for myself and my first child, and I made a lot of mistakes. I wish I could have told myself these tips before I started sewing so much. I learned from my mistakes, and I've improved over the years. I was sewing while my husband was still in school, so I did a lot of refashioning and upcycling to save money.
I love sewing for myself, my kids, my dog, and occasionally my husband. Sewing gives me something different everyday that can't be undone. I'm currently working on a minimalist and handmade wardrobe along with upcycled sewing patterns and free sewing patterns.
I go into a lot more details about how I learned to sew and my sewing journey in this video. My sewing experience has been unique since I do all kids of sewing, so I hope I can teach you something with all of the sewing tutorials and sewing projects I share!